As a continuation of the energy improvements in our portfolio, we have entered into a collaboration with Signa-Terre SA for the creation of an ImmoLabel® of our buildings.
We are proud to announce that we have achieved the B energy label for all our buildings for the year 2020.
As Benjamin Favre explained :
This corresponds to a consumption of 14.82 kg CO2/m2in correlation with the Swiss average of 33.8 kg CO2/m2, which is 57% less. This work tool allows us to monitor our carbon footprint annually and confirms the accuracy of our sustainable development strategy. It also allows you to plan renovations that will add value to the portfolio over the long term.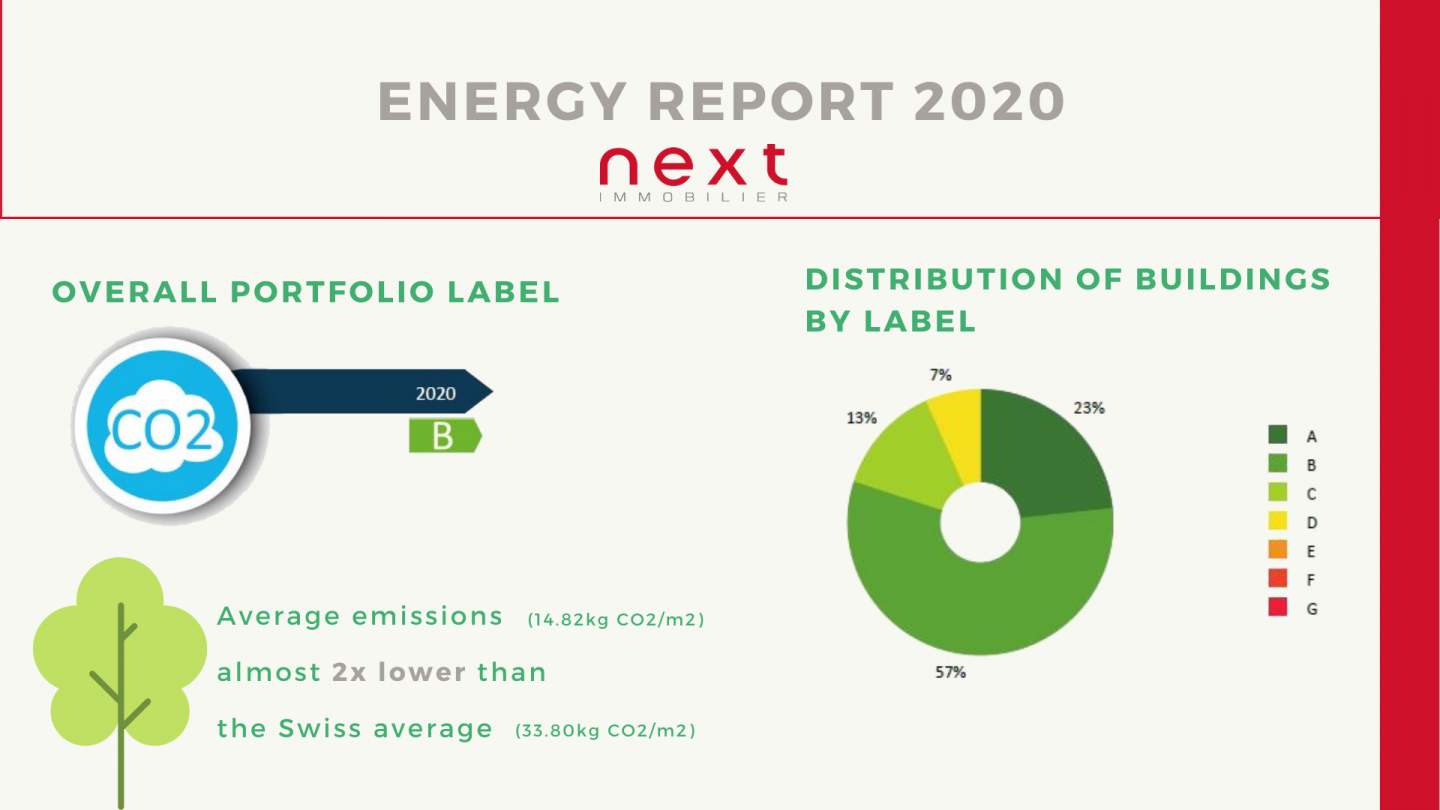 The value of the CO2 label takes into account the total consumption of the building, i.e. the thermal energy as well as the electricity of the common areas and the inhabitants (estimated according to the SIA standard). Its result depends on the amount of energy consumed but also on its type. For example, for the same consumption, a building heated with gas would have a worse result than a building heated with district heating.
For the year 2021, we have decided to replace the only oil-fired boiler room in our portfolio as well as to renovate the entire envelope of the Rue de la Poste building in Martigny and thus further improve our carbon footprint.
In the coming months, we will be looking into the possibility of installing solar/photovoltaic panels on buildings that do not have them.